OKLAHOMA CITY — A new study published in Science magazine by Kathleen Morrill, a canine geneticist at the University of Massachusetts Chan Medical School, and her colleagues showed that predicting dog behavior is not based on breed but on inherited genes.
The report states: "Not a single behavioral stereotype, such as howling in beagles, was exhibited in all dogs of any given breed. Better indicators of certain behaviors (though not most) are a dog's gender and age."
"This is such exciting news," said Julie Castle, CEO of Best Friends Animal Society. "These findings could have far-reaching positive impacts on animal welfare, whether that be increasing adoption of large breed dogs, helping families with dogs find housing, or ending breed-based restrictions in communities.
"Best Friends Animal Society has said for decades that all dogs are individuals, and this study further proves that," Castle added.
Best Friends Animal Society is a leading animal welfare organization committed to ending the killing of dogs and cats in America's animal shelters by 2025.
The animal welfare organization demonstrated its commitment to the "all dogs are individuals" philosophy in 2007, the press release said.
"When other groups pushed for the euthanasia of the dogs rescued from Michael Vick's broken dogfighting ring, Best Friends agreed to put as many as possible (ultimately 22) into rehab or into permanent homes. renamed "The Vicky Hounds"many have found loving homes," Castle continued.
"The Victory dogs are a prime example that we should never judge a dog by its looks," Castle said. "The results of the study could be particularly positive for Pit Bull dogs, Rottweilers, Dobermans, German Shepherds and Chows, who often carry an unfair stigma with their breed."
Another finding from the study showed that more than half of the 18,385 owners cited had a mixed breed or "mutt," which are plentiful in animal shelters.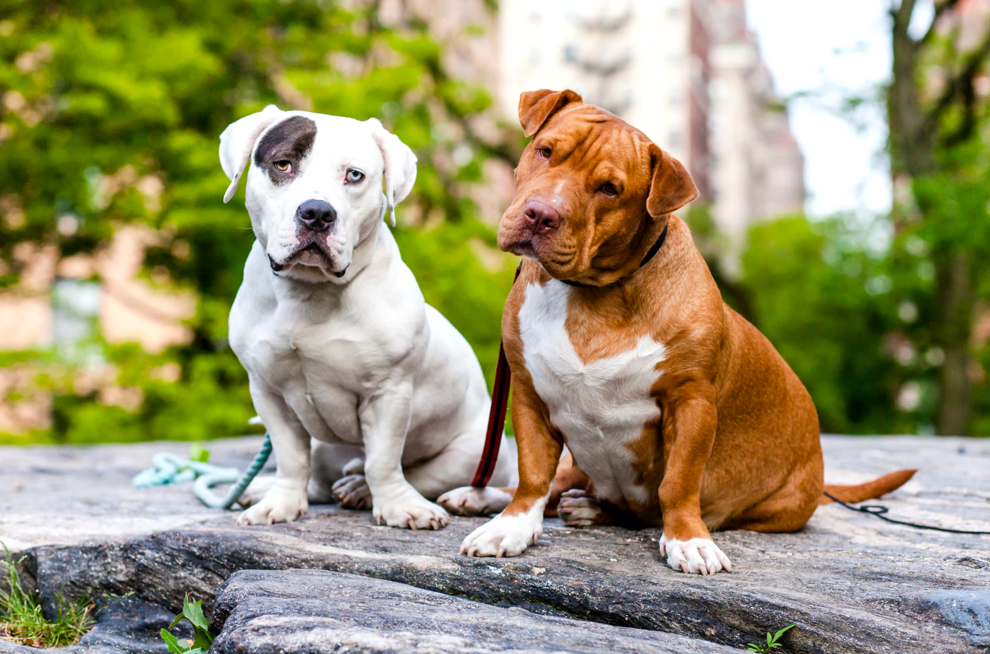 "Whether it's a mixed breed or purebred dog, our message is to give adoptable dogs a chance based on their personality, not their physical characteristics. The most important criterion is whether a dog is a good fit with your lifestyle," said Castle.
"Animal shelters and rescue groups are experts at facilitating matches, so we encourage potential adopters to really consider any type of dog when looking for a new best friend to bring home."
Best Friends has also addressed issues such as ending breed-based restrictions by state-funded housing authorities across the country and ending insurance companies' use of dog breeds as a criterion for denying or denying coverage to a homeowner, the press release said.
"Ending these outdated guidelines will help remove the barriers for families who want to own or adopt large dogs," Castle said. "This study can help animal shelters find great homes for dogs and prevent families from losing their beloved pet."
To celebrate the National Best Friends Adoption Weekend, OKC Animal Welfare is waiving adoption fees for dogs and cats May 20-22.
The shelter has a 146 percent occupancy rate for dogs and 68 percent for cats. There are 156 animals available for adoption.
"Best Friends National Adoption Weekend was created to save the lives of pets in every single state," said Shelter Superintendent Jon Gary. "These animals are looking for their best friend who will provide them with a safe and healthy home."
All adoptable dogs and cats at OKC Animal Welfare are up to date on vaccinations, microchipping, worming and spayed or neutered.
okc animal welfare, 2811 SE 29 St, is open for adoptions from 12:00 p.m. to 5:30 p.m. every day except public holidays. For more information visit okc.gov/animalwelfare or call 405-297-3100.
Founded in 1984, Best Friends Animal Society has helped reduce the number of animals killed in shelters from an estimated 17 million a year to about 347,000.
Best Friends operates lifesaving programs across the country as well as the nation's largest no-kill animal sanctuary. The organization works nationwide with a network of more than 3,300 animal protection and shelter partners as well as community members,
For more information visit bestfriends.org.